Bogota Family Eye Care uses the most up-to-date technology to ensure the best eye care possible. Here are some of the different types of tests and equipment
you may experience
on a visit.
AFC-330 Fundus Camera
This is used to evaluate the health of the back of your eye, the retina. The digital camera snaps a high-resolution digital picture of your retina. This picture clearly shows the health of your eyes and is used as a baseline to track any changes in your eyes in future eye examinations.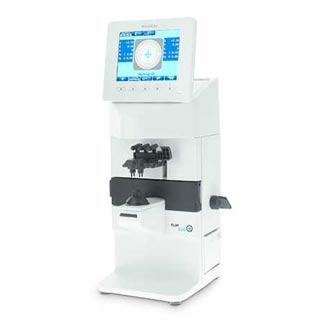 ALM700 Auto-Lensmeter
This is used by optometrists and opticians to verify the correct prescription in a pair of eyeglasses and contact lenses, to orient and mark uncut lenses, and to properly mount lenses on eyeglass frames.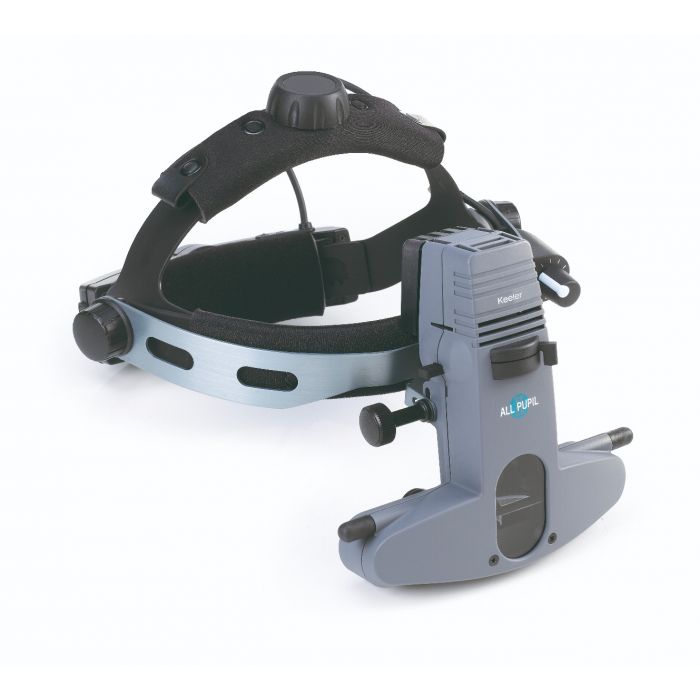 All Pupil BIO
The All Pupil II LED Convertible Slimline Wireless Binocular Indirect Ophthalmoscope (BIO) is based on the design of the number-one selling All Pupil indirect ophthalmoscope. Look for the features designed to make your examinations easier and more comfortable. Unit comes with a charger and two batteries.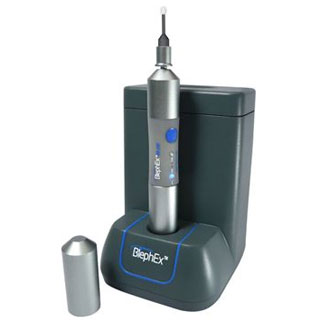 BlephEx
BlephExTM hand piece precisely and carefully, spins a medical grade micro-sponge along the edge of your eyelids and lashes, removing scurf and debris and exfoliating your eyelids.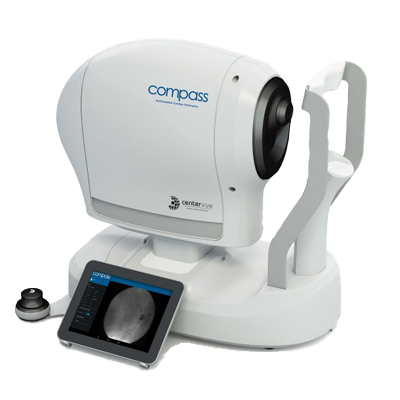 COMPASS
iCare COMPASS combines visual field tests, fixation loss correction by a real-time retinal tracker and confocal TrueColor fundus imaging taking visual field analysis to the next level. With touch screen, auto-alignment, non-mydriatic, easy-to-disinfect, and trial lens-free operation, iCare COMPASS is patient-friendly and easy to use, saving time and helping in improving clinical performance. iCare COMPASS is the first automated perimeter that can perform standard visual field tests using a real-time retinal tracker while delivering ultra-high resolution confocal TrueColor fundus images at the same time.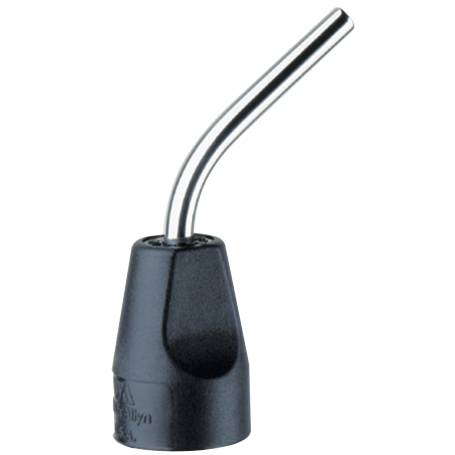 Transilluminator
General fiber-optic examination light for checking pupil reflex. Curved transillumination allows for viewing frontal and maxillary sinuses, to improve patient comfort. Fiber-optic light transmission provides cool, distal light for improved comfort Halogen HPX™ lamp provides light output for true tissue color Provides consistent, long-lasting illumination Optional cobalt blue filter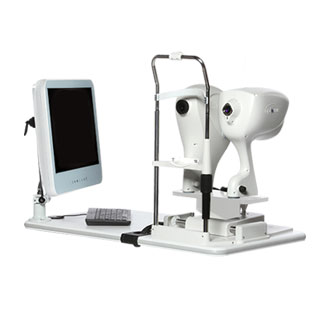 iVue
OCT technology generates high-resolution, cross-sectional and three-dimensional (3D) images of the retina, optic disc and anterior segment, to give you valuable information that aids in the diagnosis and management of a range of ocular diseases.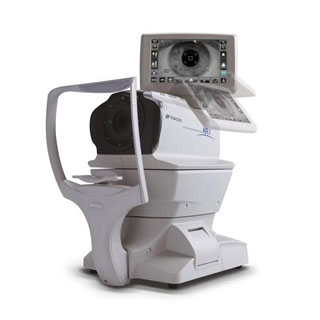 KR-1 Auto Kerato-Refractometer
Very accurate in the assessment of vision, contact lens fitting and various diseases of the cornea and inner eye structures. Using an automated, computerized refracting system, we can determine the best prescription for you.
SL-2G
Evaluates the tear film on the surface of the eye to facilitate diagnosis. May detect many diseases of the eye, including: eyelid diseases such as Blepharitis, Conjunctivitis, Cataracts, Corneal Injuries and diseases such as Keratoconus, retinal diseases such as Macular Degeneration and Retinal Detachment, Dry Eye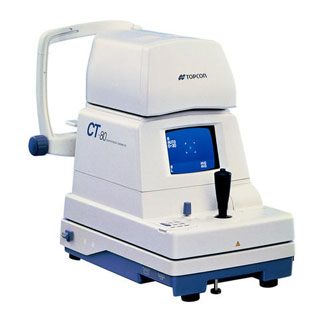 CT-80 Non-Contact Computerized Tonometer
Non-contact tonometer whose totally automated operation results in error-free ocular pressure measurements